Singapore Vet 2019: Our Conference Overview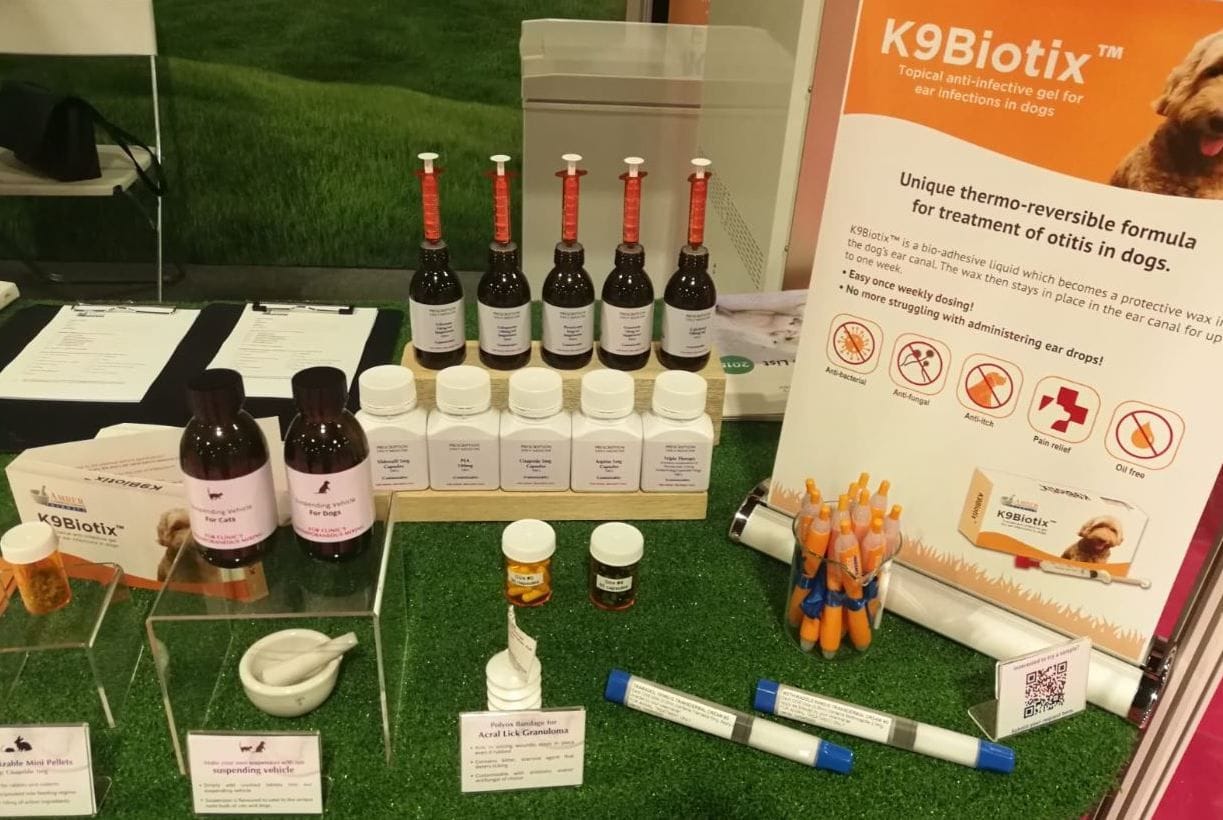 The first Singapore Vet 2019 was held on October 11th-12th at Suntec Singapore. The event was organised by CloserStill Media, in association with the Royal Veterinary College and the Singapore Veterinary Association. As our unique products and services address unmet clinical needs in the veterinary medicine, the Amber Compounding Pharmacy booth attracted high footfall over the two days, with visitors keen to share their needs and issues.
Two of the main problems vets face are a lack of commercially available veterinary medicines and poor compliance from pet owners.
There is strong interest in the level of customisation we offer in terms of dosage, strength, and/or flavouring when tackling the above.
We introduced several new Amber Compounding Pharmacy formulations at the event:
MINI PELLETS
In addition to our existing transdermal creams, suspensions, and capsules, we recently developed bite-sized mini-pellets for rabbits and rodents. These pellets can be compounded with the vet's choice of active ingredient(s) (up to 10mg per pellet), e.g., cisapride.
SUSPENDING VEHICLE (FOR CATS & DOGS)
Our new suspending vehicle for cats and dogs is specially formulated for use in preparing extemporaneous oral suspensions. It can be flavoured to cater for the unique taste buds of each species. When added to crushed tablets, it produces an oral suspension with improved physical stability. Contact us for a sample.
TRIPLE THERAPY
Our triple therapy, containing pimobendan, furosemide, and enalapril, is a unique solution designed for the management of cardiovascular disorders in pets. As a combination therapy, it reduces the administration of multiple tablets, improving medical compliance. It is available as a capsule or suspension.
CUSTOMISED ANTIMICROBIAL TREATMENT
In order to continually improve the treatment outcome and curb antibiotic resistance, the K9BiotixTM (as well as the spray, long-acting gel, and ointment) can be customised to incorporate relevant anti-infectives into the products, which would target specific microorganisms according to the culture and sensitivity (C&S) results of individual patient.
To incorporate other anti-infectives into the formula, simply send a copy of the C&S report to your account manager or request our list of antibiotics.