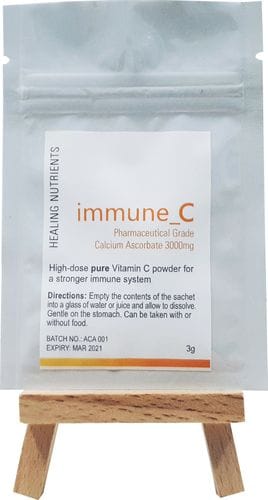 Immune C
Sachet/powder (3000mg)
High-dose pure vitamin C powder (calcium ascorbate) to boost the immune system and fight against bacteria and viruses. Potent antioxidant properties.
Active ingredients
Pharmaceutical grade calcium ascorbate 3000mg
Directions
Remove the desiccant and dissolve the entire contents of the sachet in a glass of water or juice. To be taken daily with food.
May be split into two divided doses.
Storage
Store in a cool, dry place away from direct heat or sunlight.