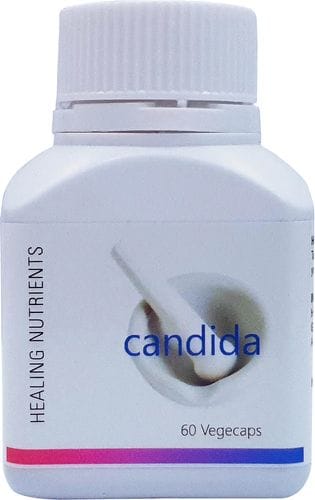 Candida
60 vegetarian capsules
A naturally-derived formula that assists in fighting candida overgrowth and supports a healthy balance of intestinal flora.
Active ingredients
Holy basil 50mg, pau d'arco 100mg, grapefruit seed extract 75mg, andrographis 100mg, garlic 200mg
Holy basil counteracts the effects of stress-induced ulcers. It naturally increases the stomach's defences by decreasing stomach acid, increasing mucus secretion and increasing and extending the life of mucus cells.
Pau d' arco and grapefruit seed extract work synergistically against bacteria, fungal and yeast infections. Andrographis acts as an immune-booster by stimulating the immune response.
Contains
No fillers, no animal products, no preservatives. Lactose and gluten-free.
Directions
Take 2 capsules daily or as directed by your healthcare professional.
Storage
Store in a cool, dry place away from direct heat or sunlight.