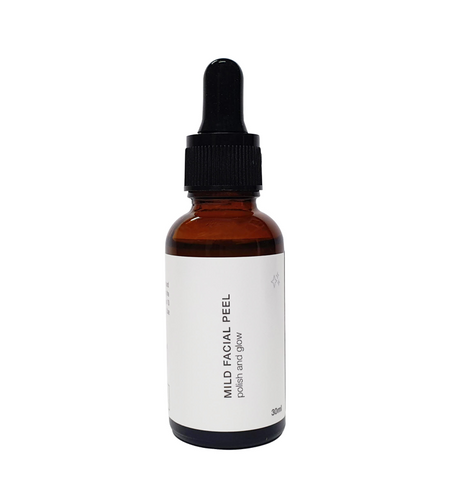 A specially formulated peeling gel containing both AHA and BHA to strip away dead skin cells and reveal a smoother, glowing complexion.
Easy and safe to use at home without requiring downtime.
Active ingredients
Salicylic acid, glycolic acid
Glycolic acid exfoliates and smoothes the skin. Salicylic acid penetrates deeper into the skin to slough away dead skin cells and unclog pores.
Directions
Apply with fingers evenly across face and neck once or twice weekly, avoiding the eye area. Leave on for no more than 10 minutes. Rinse thoroughly with water. Use regularly to reveal glowing skin.
Storage
Store away from heat and light.